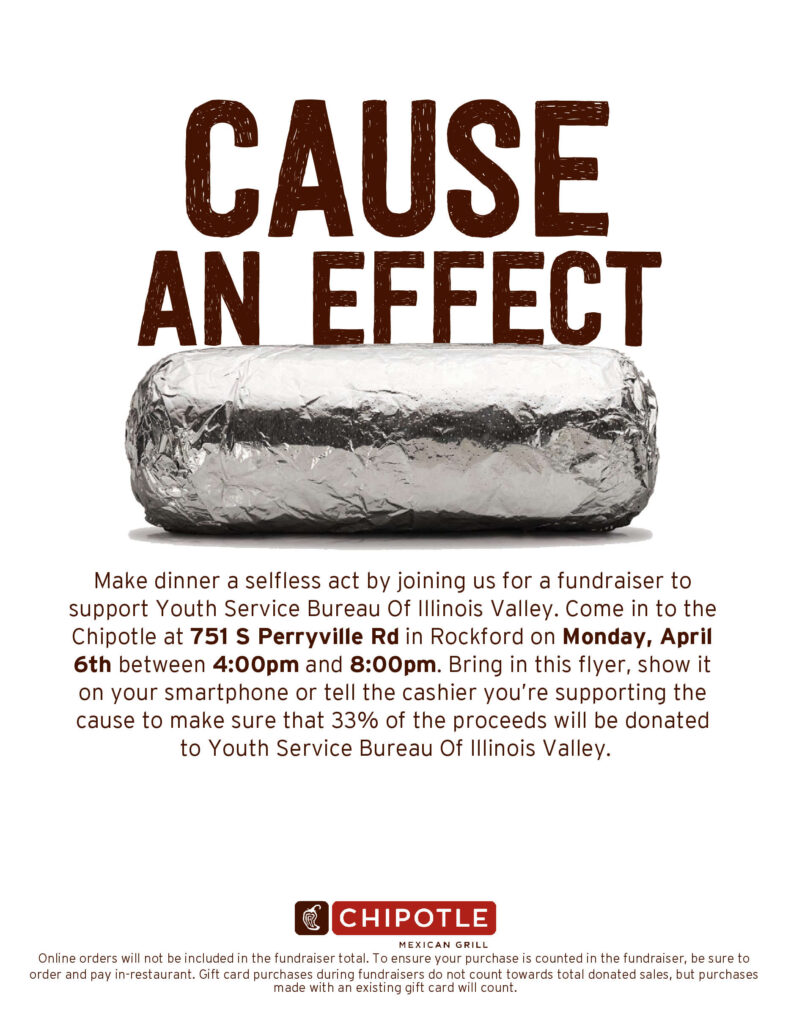 UPDATE: This fundraiser has been cancelled. Please watch for future fundraisers to benefit YSB. Thank you for your support!
Chipotle Fundraiser in Rockford
April 6, 2020
Everyone's gotta Eat…
Why not eat at Chipotle on April 6th between 4pm and 8pm
Rockford, IL at 751 S. Perryville Road
In support of Child Abuse Awareness and Prevention Month in April, YSB has partnered with Chipotle to support our Blue Ribbon Campaign. All you need to do is show the attached flyer, flash the flyer on your phone, or tell the cashier you are there to support the Youth Service Bureau of Illinois Valley's fundraiser. PLEASE help spread the word to family, friends, churches, neighbors, acquaintances, and people walking down the street…ANYONE!