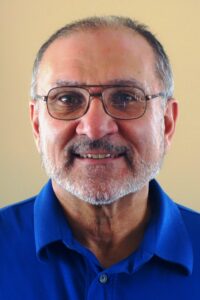 Marty Ricconi
Board President
Board Member since January 2015
Current Board president, Marty Ricconi, began his tenure with YSB in January of 2015 after spending his career as a Special Education teacher in the public school system. He also held the title of administrator for 33 years until he retired in 2008. During this time, he served 16 years as Executive Director of the LaSalle/Putnam County Educational Alliance for Special Education which worked with all schools in LaSalle County and many in Putnam County.
He and his wife, Mary, have lived in Streator for the past 32 years. Their family includes two sons and four grandchildren, all of whom reside in central Illinois.
In his time with the YSB Board, he has come to respect and appreciate every member of the board and all staff. In observance of their hard work, he states that "it is a great pleasure and honor to work with the dedicated staff and committed volunteer members of the YSB organizational Board. It allows me, in a small way, to assist in providing needed and worthwhile services to children in need throughout most of the northcentral and northwestern sections of Illinois."
Additionally, Marty has found great joy in learning of the successes of the dedicated Foster Parents of YSB, and seeing the accomplishments and successes children have made through the generous donations of time and money from our giving community members.
He would like to see YSB become a more visible and integral part of all of the communities we serve throughout the regions of Illinois which we serve, as it has been in Ottawa and the LaSalle and Bureau County areas for many, many years.
Finally, Marty would like to send out big THANK YOU to all Staff, community members and all who, through their direct work with children and/or their financial donations, have greatly helped to serve the children of YSB for more than 40 years of our existence.