Congratulations to Jessica and Kamron Majerus
October 2019
Jessica and Kamron Majerus were licensed in December 2015. They have one son Harrison. As a faith based family, they felt God had always planned for them to provide foster care. They believe that they were called to be flexible providing reunification with the biological family and to adopt those who could not, and that they were to help children while they were separated from their parents.
Over time, Jessica and Kamron accepted placement of a boy, and later, his two sisters. They were adopted into the family in April of 2017 when a return home goal was not possible. Later the Majerus's accepted placement of a pair of siblings. As these children's case went on, it became apparent that they were not going to be reunified with their biological parents. The Majerus's worked with YSB to obtain a waiver, expanding their capacity, to reunite the children with their two elder sisters. During this process, it was discovered that Jessica was pregnant.
The family recently completed the adoption of the sibling group of four and their infant daughter is now just a little over one-year-old.
In Jessica's email that gave permission to close surrender their foster care license, she states "I'm a little sad to go, I'd take so many more kids if we were allowed to … here is a picture of adoption day for you to use (refer to YSB Facebook page)… I'd love it to be said that we've made our family so large because we've followed the call God placed on our life. Everything we've done is because of our deep faith and love… It's been a joy to work with YSB and we'll miss you!"
YSB thanks the Majerus family for the strength that has shone through all their accomplishments in almost five years of foster parenting service. May they stay in contact with YSB and encourage our current and future foster homes as they serve in the same capacity as the Majerus' have done.
---
Congratulations to Stephannie and Jacob Neumann
July 2019
Stephannie and Jacob Neumann have been foster parents since February of 2013. Throughout their journey, they have provided care and permanency for three children. They have always gone above and beyond with the children in their care, whether it was driving them to visit family, to counseling, or to any other service necessary for them to flourish and grow.
Each year, the Neumann's have sponsored other children to receive Christmas gifts in YSB's Star Tree program. They have fulfilled their calling to be foster and now adoptive parents.
The Neumann's have decided to close their foster license and are now starting a new chapter in their lives… Stephannie recently received her Bachelor's Degree and has been hired by Youth Service Bureau of Illinois Valley in the Homeless Youth Program as a Transitional Living Caseworker.
We are thankful for this family and for Stephannie's continuation of her work with youth in the community. We cannot say enough about this family's incredible dedication to children and the youth involved within our agency.
---
Congratulations to Thomas "TJ" and Trinity Heck
April 2019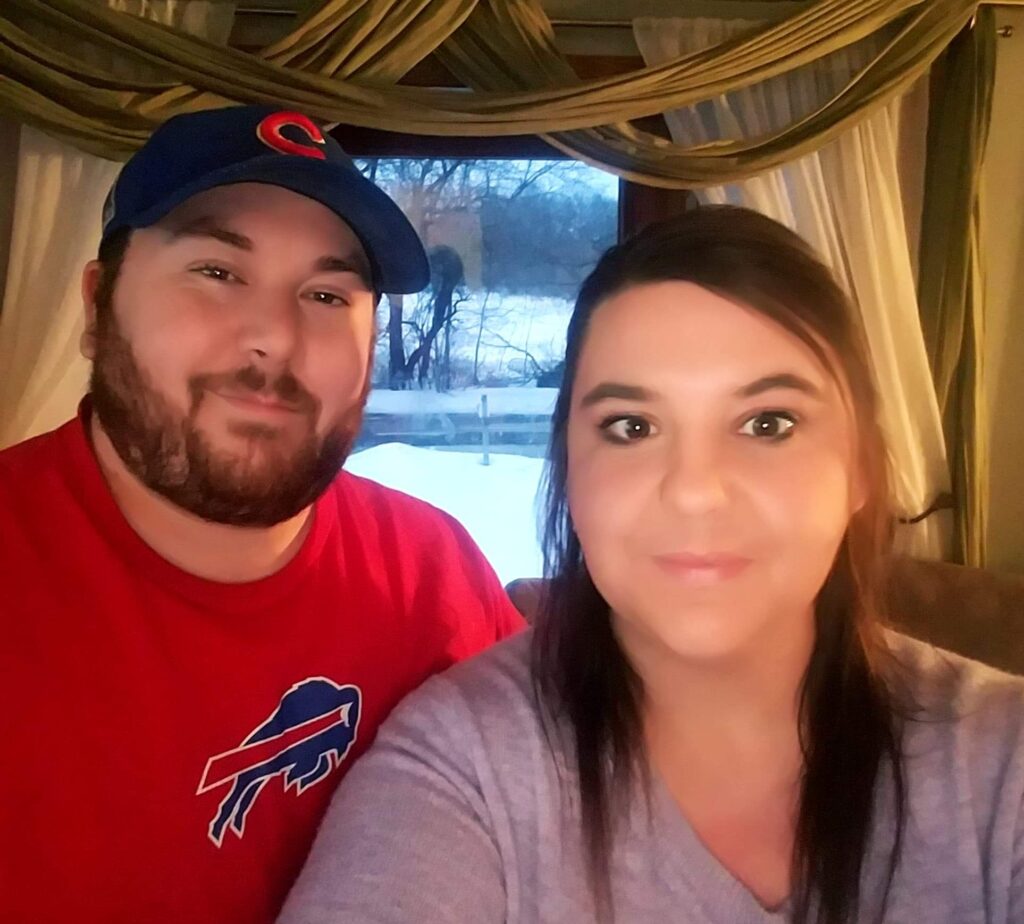 Thomas "TJ" and Trinity Heck have been married for 10 years and have been together for 20.  The couple originally began their foster care journey by helping out a family member whose child was born with substance exposure. They were willing to do whatever was necessary to help. Additionally, they recently took on another substance exposed infant and have been caring for him since his release from the hospital.
When the foster babies are sick in the hospital, both parents take turns to be there around the clock.
In addition to their foster family, they have three children of their own…two of which came through private adoptions.
On top of raising 5 children from the ages of 3 months to 18 years, they also run an in-home daycare together, which has been going strong for over 8 years.
Despite the long hard road they've travelled, TJ and Trinity have been there every step of the way with a positive attitude to ensure that all of these children are properly cared for, safe, and mostly, loved.
TJ and Trinity are not only amazing foster parents, but they are also genuinely great people with huge hearts. YSB is lucky to have such dedicated people on our team who believe so strongly in our mission.
---
Congratulations to Julia and Nick Forshee!
January 2019
Julia and Nick began their foster care journey by going on mission trips to Togo and Haiti.  They could not help but be impacted by the suffering and general lack of care the orphans were facing.  They considered adopting internationally but as they considered further how they could help, they came to the realization that for whatever reason, God placed them in America.  After Julia's mother passed away she realized what it was like to not have a mother and didn't want that for anyone.
Nick and Julia have written about their journey as foster parents:
"Being a foster parent is challenging on several levels. Outside forces that are beyond our control play a large role in the life of a foster parent. We find the best way to handle these challenges come by focusing on what our role is. We are responsible to provide love through guidance, daily care, and education. It's not our role to know the future or even try to figure that out.
Rewards manifest themselves when your foster child develops a new habit that will positively affect their life or learns a new skill. We feel accomplishment when we are able to see the child adapting and becoming comfortable with their new surroundings and new people. Fostering is not for the faint of heart, but if these burdens need to be carried, my husband and I want to be the ones shouldering the bulk of the uncertainty, not the children.  A verse that is an encouragement to us: 'Do not grow weary in doing good, for in due season you will reap. If you don't lose heart.'"
Thank you, Julia and Nick, for all you do.  We are especially appreciative of all the wonderful things you do for the foster children in your home.
---
Congratulations to Lam Le!
October 2018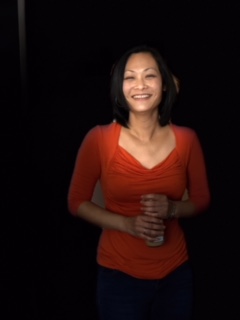 Lam Le was nominated for foster parent of the quarter due to her strong support of returning the foster children to their biological mother. She kept communication with the mother open by sending pictures, updates, artwork and anything else her two daughters made.
Lam allowed the mother to call the home and talk to the girls, along with making an email address available to her. The biological mother was so grateful for Lam's support that she informed the courts about how supported she felt and that she did not lose her connection to her girls, nor did she ever feel threatened that anyone was withholding her daughters from her. Even the judge was impressed with this report regarding Lam!
Lam Le has been a child welfare professional for another agency since 2007. First, she was in Foster Care and now she works in Intact Family Services. She came to YSB to become a foster parent through recommendations from other professionals in the field. She has wanted to care for her own children and others' children ever since she was a child. She wants other children to know what it is like to have the love and security from safe, trustworthy adults.
She is kind hearted and a great listener. She engages children by getting down to their eye level and really listening to them. She knows and values the rules of DCFS yet does not forget to consider the feelings and desires of the children in the case.
Despite her professional background, a praise report from the children's parent to the court is really impressive. It takes a lot of effort and work on the part of the foster parent (or relative caregiver).  A relationship of trust needs to be built not just with the placed children but also with their parents. YSB is greatly pleased to have such hard working foster parents with our agency. Thank you Lam for being one of our dedicated foster family households!
---
Congratulations to Richard and Rhonda Fouke!
July 2018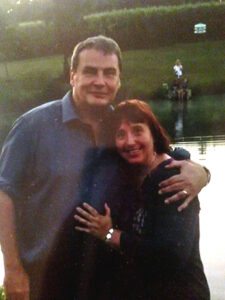 Rhonda and Rich Fouke have been licensed with YSB since July of 2016. They have taken a number of children in the two years of being licensed. They have provided crisis foster care for many young adolescents and teens. What makes Rhonda and Rich special is their ability to accept any child into their home that needs them, regardless of their age, past experiences, or current behaviors or situations.
Rhonda and Rich welcome children into their home providing them with structure and family time. They treat every child as if they were always a member of their family. They have extended family support not only because they are family, but two family members have been or are foster parents currently. They have a strong support network through their church and community. Both work full time jobs, volunteer for their church soup kitchen, and are dedicated foster parents. We know that if we call on them, they will be there for these children. Many people are afraid to take on adolescents and teens because of the unknown associated with it, but not Rhonda and Rich. We just cannot say enough about their loyalty and dedication to children and our agency.
---
Congratulations to Duane and Amy Sherman!
April 2018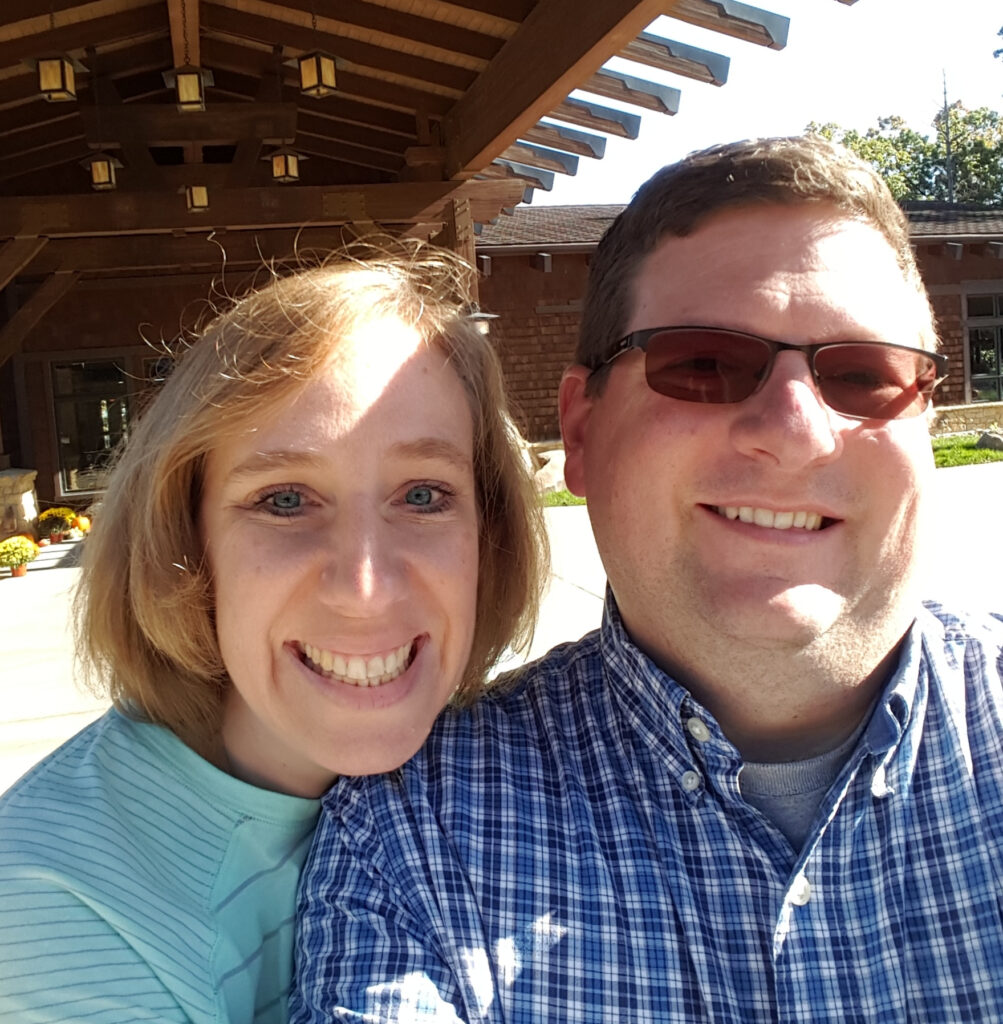 Duane and Amy Sherman have been licensed foster parents since November 2010. They have assisted several children in their return home to their parents and are currently fostering a sibling pair. They chose to become foster parents because they felt a desire to help children in need. Through one of Amy's cousins, they learned that there were many children nearby needing help.
The Sherman's have also "quietly" recruited foster parents, 1 by 1; and inspired their new recruits to also spread the word about foster care needs, including the always present need for more foster parents. In the process, they have recruited families for YSB.
For a while, they were running a support group in Crystal Lake which became too difficult due the busy schedules of 5 children in their home. A new, small group has started with another family leading.
One of the recruited families has brought foster care community outreach to light at theirs and the Sherman's church home. They organized a "Lunch and Learn" one Sunday morning at church for any member to hear the Sherman's be interviewed as experienced foster parents. The license worker and agency presenter were invited guests. This group is connecting with another church in the area that is also starting a support network for foster families. As well as looking for other community connections that can be made. This same church is offering the Empowered to Connect simulcast for free to all who attend at this site in April 2018.
Thank you to the Sherman's for your generosity towards these children in need, and always for helping to make this a better world to live in for those who need it the most.
---
Congratulations to Brian and Jessica Stoffer
January 2018
Brian and Jessica Stoffer have been foster parents since May 2, 2013. The couple wanted to help their two daughters learn about caring for others outside of the family (which also includes a lovable boxer who welcomes all children who come into their house). At the interview for the home study, their youngest daughter told the license worker that she already has a sister so she really wanted a brother too.
The Stoffers took the 2 youngest children of a sibling group of all boys of Mexican descent. Their daughter was delighted to finally have two younger brothers. Eventually their goal changed from fostering to adopting the boys. Once it was official, they found a place to get paper picados (die-cut banner flags) with each of their adopted names and adoption dates on them. These picados now hang in a frame on the wall.
Eventually the family fostered the boys' younger sister, who was born later, and adopted her. She has her own picado. The Stoffers' elder daughters have asked for their own picados but have been told that they don't come with an adoption date.
The Stoffers promote the agency by recruiting others to join the foster families of YSB, including their next door neighbors who are now licensed. The Stoffers have also taken advantage of a local support group called RePlanted, which is designed to be a resource for foster care parents, safe family parents and adoptive parents.
During RePlanted's large events/conferences held in the Spring and Fall, the Stoffers have directed people who do not belong to an agency yet towards YSB staff in attendance in hopes that their homes will join the YSB family. Recently, one of those families from Glen Ellyn was licensed by YSB. During monthly meetings, this organization breaks out into smaller groups of about 10 to 15 adults each. The Stoffers belong to the Glen Ellyn group which has "adopted" YSB's Glen Ellyn office by caring for its staff. Highlights of their many activities include bringing breakfast pastries and donuts into the office, spending the better part of a day cleaning the counseling rooms, play/visit room and kitchen, and sending a care package/basket for the staff to enjoy. They are currently planning to treat the staff to lunch.
The Stoffer's are a family who seek the care and support they need to continue to care for the children, who promote YSB in the various activities of their live, and who enjoy letting the professional staff know just how much they are appreciated by caring for them. Thank you from everyone at YSB!
---
Congratulations to Kathleen and Tony DiLuciano
October 2017
Kathleen and Tony DiLuciano have been licensed with the Youth Service Bureau since June of 2012. They have fostered two children, mentored others, and adopted two children. The DiLuciano's have been actively involved in fundraising for the agency and Kathleen has been a member of our Foundation Board. They have donated countless hours supporting the agency and foster children and their birth families.
Throughout their fostering of the two boys they have adopted, they have maintained the relationship with the grandparents and uncle of the boys. After adoption occurred, the family continues to encourage the relationship and frequent visits so that their children always know their entire family.
The DiLuciano's have donated many toys, clothes, and money to the agency on an ongoing basis. Kathleen has done two groups with our homeless youth, both boys and girls. They work on self-image, skin care, and job interviewing.
---
Congratulations to Calvin and Pat Duffield!
July 2017
Pat and Cal have been nominated by a staff member outside of the foster care program due to their great dedication, hard work, love and commitment, and unconditional love for the children that they have either fostered, adopted, or taken guardianship of over the years… AND for their unconditional support of biological families. They were licensed on January 1, 1998 and have continued to build a solid foundation within the foster care program for almost 20 years.
The Duffield's like to fly under the radar in the work they do. They have made countless financial donations to the Youth Service Bureau over the years. They have taken every child into their home without reservation about the child's needs. They believe in doing the necessary work for the good of the children, and yet, they don't look at fostering as work.
They began their journey with their daughter, Rachel, who is now a Pharmacist. They've adopted three children and have taken guardianship of two. They are currently fostering another young man. Many years ago the family took in a sibling group of five. The children eventually returned home to their parents. Even after their return, Pat and Cal remained a support to the family. In one of many generous moments, Pat bought five pairs of tennis shoes for these children after they had already gone home. They have always remained in touch, and continue to have guardianship of one of the five.
The Duffield's have always been a very gracious host to YSB staff, other foster families, children, and anyone who is blessed to be in their lives. They have never asked for thanks or a pat on the back for their work, but it has never gone unnoticed.
Congratulations Pat and Cal. YSB and the world has been truly blessed with your family!
Being a Foster Parent is a rewarding experience that can positively change the life of a child forever. YSB is looking for more people who are willing to open up their homes and their hearts to children in need. If you are interested in becoming a Foster Parent and would like more information about becoming a Foster Parent, please contact Kelley Lumpkin at 630-820-6303, or follow us to our website at www.ysbiv.org.
Pictured are Calvin Duffield, Kiersten, Jordan Pless, Rachel, Gary, and Pat
---
Congratulations to Levi and Courtney Fritts!
April 2017
Levi and Courtney live in Elgin, IL and have been nominated because of the devotion that they have provided to their foster children and those children's biological parents. They have been foster parents for three years and have fostered five children, three of whom have returned home to their biological mother. This couple has been highly successful in building a relationship with the biological mother and continue to be a part of the children's lives as a support to the family.
Levi and Courtney welcome children into their home and provide them with more than just love and support…they make great efforts to meet and exceed each of the children's needs. They both make it their mission to advocate for all the foster children in their care. They also help to give the foster children life experiences that they might not otherwise have. They feel great satisfaction in watching their foster children experience many "first times" like swimming in the ocean or going to watch a movie in the movie theatre. They are a couple who strive to keep children active and ensure that they are cared for in all aspects of their lives.
YSB is truly grateful to have such a caring foster family. Thank you so much for everything that you do!
Being a Foster Parent is a rewarding experience that can positively change the life of a child forever. YSB is looking for more people who are willing to open up their homes and their hearts to children in need. If you are interested in becoming a Foster Parent and would like more information about becoming a Foster Parent, please contact Kelley Lumpkin at 630-820-6303, or follow us to our website at www.ysbiv.org.
---
Congratulations to Darrell and Phyllis Salmon!
January 2017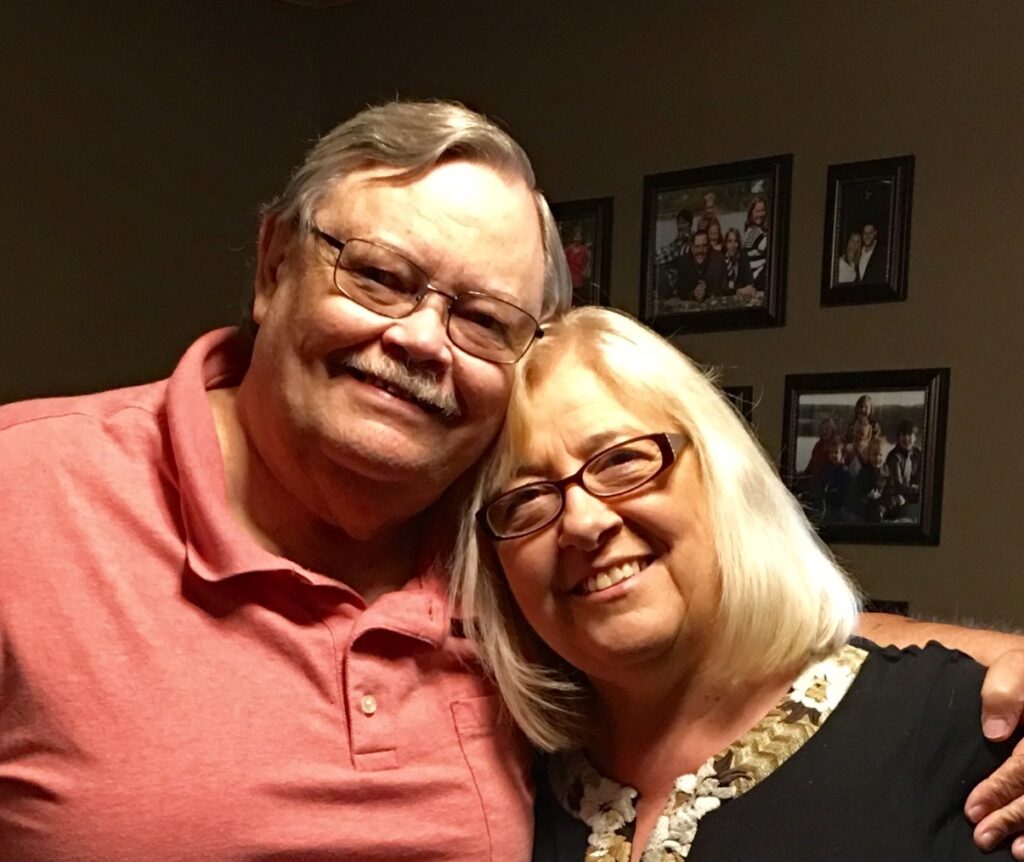 Darrell and Phyllis Salmon, of Poplar Grove, IL., have been chosen as our spotlight Foster parents for the 3rd quarter.  Mr. and Mrs. Salmon came out of retirement and took on three teenagers.  They adjusted their lives to the needs of the children.  They are willing to transport to school, sports and other clubs the children choose to be in.  This requires a lot of dedication and commitment.
Mr. and Mrs. Salmon are very active in the court process which takes up their personal time.  They have been very compliant with Case Worker/Licensing visits and each week they transport the children for therapy and wait for the 3 hour session and visit with parents.  They are very supportive and involved in the therapies and visits.
The children describe the Salmon's as supportive, patient, good listeners, unbiased and non- judgmental. They are very committed to their well-being.  Each child expresses that they allow each to be themselves, and to express themselves.  They often state that they feel safe, loved and cared for.
The family's favorite times are their group activities whether it is movie night or arts and crafts.
Thank you Mr. and Mrs. Salmon for your hard work and dedication to fostering.  Congratulations on making Foster parent of the Quarter.
---
Congratulations to Dr. Terrence & Christine Bugno!
October 2016
Dr. Terrence Bugno and Christine (Rogers) Bugno came to YSB as a home of relative for their granddaughter. They not only took in their 2-year old granddaughter but also her pug, Abby. Dr. Bugno is an oncologist and director of his department. Christine has experiences in mediation work. Both have experiences with caring for special needs children and youth.
They jumped into fostering with both feet and were quickly licensed as relative caregivers. Shortly after that they converted their license to foster other children by taking PRIDE and completing the application form for DCFS's traditional care homes. They have maintained contact with other PRIDE trainees from their class, joined the local McHenry County support group (listed in the "support contacts" of this newsletter) started by another YSB family and their friends, helped out their license worker at recruitment events, sent other families to the YSB recruiter to be foster families and are now asking about how to get others to support the agency financially and/or with physical needs. The Bugnos have embraced the work and spirit of foster care in a manner that is above and beyond all expectations!
Being a Foster Parent is a rewarding experience that can positively change the life of a child forever. YSB is looking for more people who are willing to open up their homes and their hearts to children in need. If you are interested in becoming a Foster Parent and would like more information about becoming a Foster Parent, please contact Kelley Lumpkin at 630-820-6303, or follow us to our website at www.ysbiv.org.
---
Congratulations to Deborah Schnupp!
August 2016
The Youth Service Bureau of Illinois Valley has roughly 440 children in foster care.  In order to care for these children, we need a lot of caring foster parents.  Currently we have 250 foster parents throughout the 20 counties in North Central Illinois that we serve.  Each quarter we choose foster parent/parents to recognize for all that they do for the children who have been entrusted to their care.
Deborah Schnupp has been chosen as Foster Parent for the first quarter.  Deborah has always been involved with children.  She worked with the Girl Scouts for many years as well as a support person for the Illinois Mentor program for four years.  When she has free time she enjoys cross-stitch, puzzles, gardening, bowling and reading.
Deborah received her foster parent license to open her home to children who needed a safe and loving to home in which to live. She has taken on a medically fragile child that has shown great improvement in her care.  With her dedication to attending doctor appointments and therapy sessions in and out of her home, this child has made great strides.  Deborah's hope is with the child's hard work and her dedication toward his success, he will be able to walk independently in the future.
---
Congratulations to John and Cheryl Dreska!
April 2016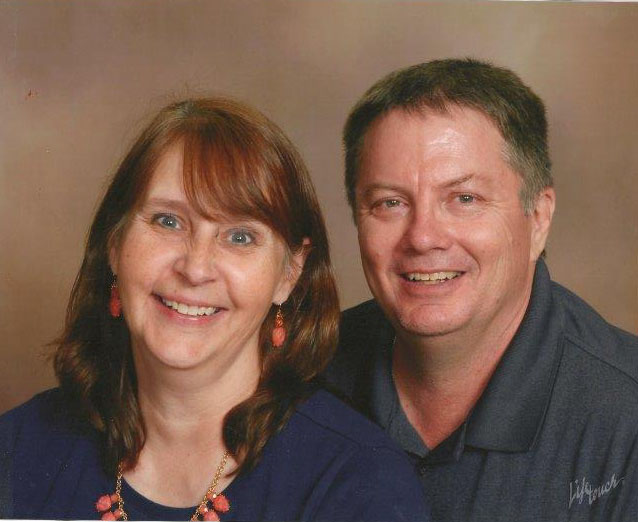 Nearly 10 years ago John and Cheryl Dreska began their journey as foster parents. They had no idea how truly gratifying this journey would be.  Cheryl made the decision to become a licensed foster parent during her time as a teacher. She stated that when she was a teacher that it was obvious which children were in the foster care system as those children's light didn't always shine as bright.  She wanted to make sure that every child's light had a chance to shine brightly amidst all of the trauma that they had experienced.
John and Cheryl felt that by supporting children through foster care, they could give them a sense of normalcy.  Cheryl wanted to see children in the foster care system have a caring, stable home like her four biological children.  They both knew they had a lot of love and support to offer as they were already doing it daily with their own children.
The biggest highlight as foster parents has been the adoption of four children, and they are currently in the process of adopting a fifth child. In the near future, they hope to take guardianship of two teenage girls that are currently placed in their home. They also stated that seeing a child make progress and change over time is a great pleasure for them. The Dreska family enjoys seeing the children grow into being their own person. It brings John and Cheryl great joy to see how far the children in their home have come and they've appreciated watching the healing process.
---
Congratulations to Pat Msseemmaa, our Foster parent of the Quarter!
March 2016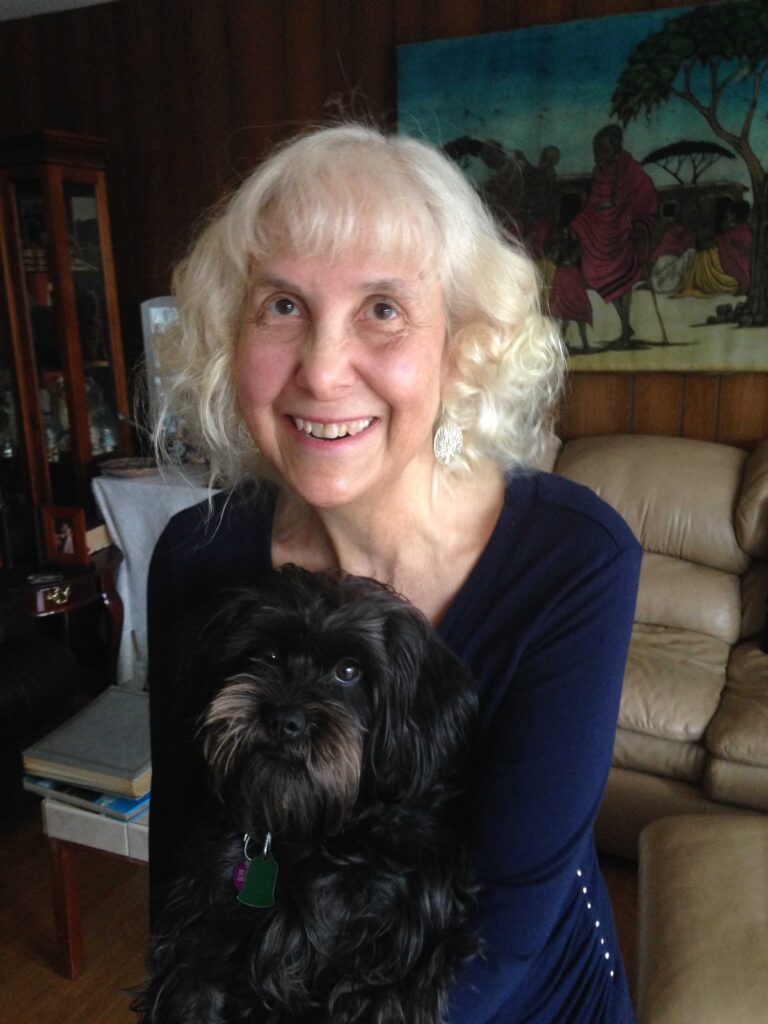 "It is a gift to raise a child. They give life meaning!"
When visitors enter Pat Msseemmaa's home, they are greeted with the warm, rich colors coming from the eclectic African and European art lining the walls and within the objects that fill up the shelves acquired from her travels throughout the years. Upon speaking with her, you realize that this kaleidoscope of color gives an accurate indication to just how openly warm and loving Pat is; she imbues a life of caring, color, and most importantly, heart!
Pat has been a foster parent with YSB for many years. She began her foster care journey through DCFS alongside her husband, Martin, who worked in licensing for DCFS in a career that spanned 24 years. For many of those years, the couple hosted emergency and crisis children as well as a few long term kids to whom they connected with.
After her husband passed away a few years ago, Pat found herself wondering if she could continue on in foster care all by herself. She was nervous and scared that she wouldn't have enough support in dealing with some of the harsh issues that arise along the way. When one of YSB's crisis counselor's gave her the encouragement she needed to continue, she pursued her re-certification. Since then, she has felt great comfort in knowing that she can contact her foster care friends at YSB with any questions day or night, or ask for direct help even if it is in the middle of the night, on weekends, and on holidays. There is always someone there to help her to help these children succeed in life.
In regards to how she views being a foster parent, Pat explains that "no job is as challenging or as important as raising a child, it is a gift to raise a child. They give life meaning". The children find comfort in the warm demeanor of foster care parents like Pat, even though they are caught in a system that they don't want to be a part of.
Over the years Pat has kept a scrap book for each child that has entered her care. When each child leaves her care she gives them a card telling them what she admires and loves about them. She feels that these children don't need any more criticism in their lives, that they are searching for love like everybody else and that if she can be the first voice to tell them what kind of good resides inside of them, then she has greatly succeeded in her job.
Pat is pictured alongside her adored (and friendly!) foster pup, Jenny.
Being a Foster Parent is a rewarding experience that can positively change the life of a child forever. YSB is looking for more people who are willing to open up their homes and their hearts to children in need. If you are interested in becoming a Foster Parent and would like more information about becoming a Foster Parent, please contact Kelley Lumpkin at 630-820-6303, or follow us to our website at www.ysbiv.org.
---
Darcy and Jesus Mateo
October 2015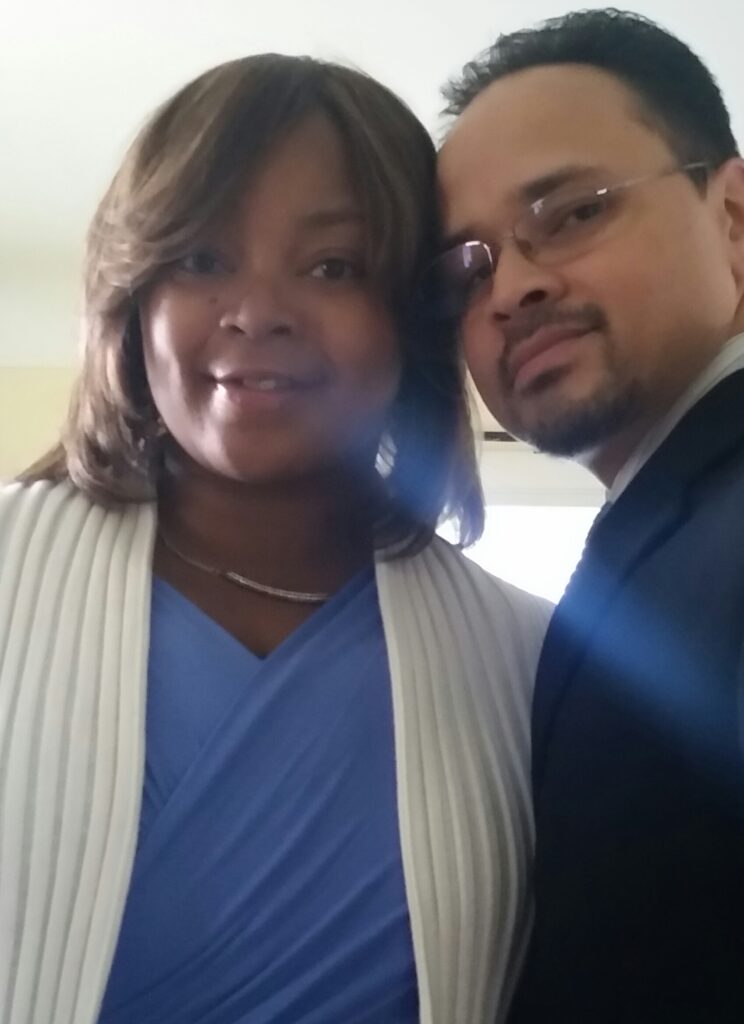 Congratulations to Darcy and Jesus Mateo for being foster parents of the quarter!  They have been nominated for all the love and dedication they have provided for the foster children who have entered their home.  Darcy and Jesus have been foster parents since April 2013. Since they have been licensed they have fostered five foster children, two of which are specialized.  They are in the process of finalizing their adoption of one of the two specialized children they have fostered.
Not only do Darcy and Jesus work tirelessly with the foster children that are in their home they are involved in their church as overseers of the Direct Care Ministry, and Group coaches to train other leaders to who want to lead different church groups. Jesus also works full-time in the financial industry and Darcy has an in home day care.  She at one point stopped doing day care to accommodate the needs of the foster children that were new to their home.
They are fortunate to have two wonderful adult sons, one of which has a baby due at any time.  Darcy and Jesus state that being a foster parent is a great experience and they enjoy sharing information to others who are interested in becoming foster parents. Darcy and Jesus are in the process of implementing a foster care advocate group through their church. They feel they are blessed to get to help with children's lives, help them through any issues that arise, see them grow, and build self-confidence.  Darcy and Jesus are true advocates for children.
We cannot thank Darcy and Jesus enough for everything that have done and everything that they continue to do.  We are truly thankful to have them as foster parents!
---
Karen Sanfilippo
July 2015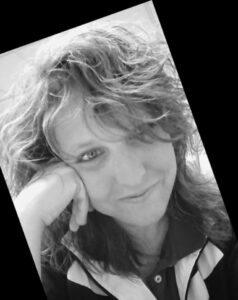 Congratulations to our first YSB Foster Parent of the Quarter – Karen Sanfilippo! Karen has been a foster parent for 5 years, and in that time she has cared for over 20 children. She was nominated for this award due to her work with teenage foster children. Two of her placements have graduated from high school and continued on to College. Karen is a single mom, with 3 adult children and a 10 year old son at home. She also has 2 grandchildren and works full-time. She is involved in her community, and serves on a local Football board. Karen believes that keeping children busy and involved in activities, such as wrestling, helps them to cope and heal. Thank you, Karen, for everything you have done!
---
Being a Foster Parent is a rewarding experience that can positively change the life of a child forever. YSB is looking for more people who are willing to open up their homes and hearts to children in need. If you are interested in becoming a Foster Parent, and would like more information about becoming a Foster Parent, please contact Kelly Lumpkin at 630-820-6303.