Officers and Members
---
Board Minutes & Agendas
---
Get to know YSB's Board Members
Katie Bagley
Board Member since May 2018
Meet current board member Katie Bagley, who joined YSB in May of 2018.
Katie is a lifelong resident of Ottawa along with her two "kids" (aka dogs), Margot and Winnie. She has been a teacher for over 14 years, which has given her wonderful opportunities to work with teenagers and currently, elementary-aged students. She accepted a position at Putnam County Elementary School in August of 2019, ending a 10-year career at LaSalle County Detention Home.
Katie believes strongly in the YSB mission ("Helping young people and families succeed by serving them in their home, school, and community"),agency goals and invaluable employees of YSB who contribute to the support and betterment of children, teens and families in our county and throughout northern Illinois. She is proud to be a part of an agency that emulates her values in its day to day operations, stating that "One of the best parts of being involved with YSB has been meeting the many individuals who give their hearts daily to their positions and make our agency what it is."
Since sitting on the Board, Katie has gained significant insight into the programs and services that YSB provides for our communities. She is continuously learning and growing as a board member, and is excited to see YSB continue providing valuable services to the individuals and families in the communities we serve.
Katie's goals include supporting the agency and its employees as they navigate through the daily challenges and rewards of working in the social services field while remaining fiscally responsible and up-to-date with laws, policies and procedures.
Thank you to Katie, and all Board members, for all that you do for this agency! She can be contacted by e-mail at katiebagley78@gmail.com.
For more information on YSB, its Board and programs, you can find us on Facebook under Youth Service Bureau of Illinois Valley.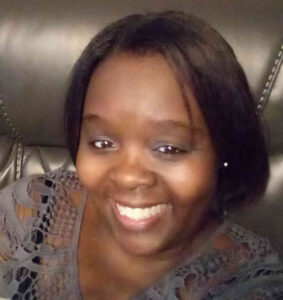 Evelyn White-Simmons
Board Member since September 2019
Please welcome Evelyn White-Simmons to YSB's Board of Directors. Evelyn joined our board in September of 2019. She is very excited to work together with all of the board members and is interested in learning more about all of YSB'S many programs. She feels our programs have a positive impact on the youth and families of our community who need them.
Evelyn is no stranger to keeping children safe and giving them the love that they deserve. She is the mother of four beautiful children, a past foster mom, and now a guardian of her stepson. She is also a proud grandmother of two boys and three girls. Her career, which has been an interesting and fulfilling dream, began when she taught preschool children for 15 years. She later worked with Head Start, the Joliet Junior College Early Childhood program, Illinois Early Intervention, and she currently works with Juvenile Detention.
Evelyn loves to be a part of an agency that continues to strive for excellence. She says "I applaud and commend the work YSB does for the community as a whole. It takes a collaborative effort of all involved persons to enhance the lives of the families we serve." She believes that YSB is a growing agency with a positive name in the community. She has proven to be an excellent addition to our agency.
If you would like to learn more about YSB, please visit the Youth Service Bureau of Illinois Valley on Facebook. To contact Evelyn, you may e-mail her at mydjfinally@gmail.com
Dr. Sandra Labak-Ivanauskas
Board Member since November 2018
YSB would like to welcome Dr. Sandra Labak-Ivanauskas to our Board of Directors.
Dr. Labak has lived in Somonauk, at Lake Holiday, since 1997. She has been married to her husband, Mr. Michael Ivanauskas, for 23 years. They have 1 daughter, Alison, who is currently attending Somonauk High School. Dr. Labak and her family were foster parents for YSB before she joined the board of directors, as she is very passionate about ensuring the safety of children. She is also very dedicated to seeing that children have appropriate access to education and social interaction.
Dr. Labak attended Holy Family Grade School and Boylan Central Catholic High School in Rockford. She later attained her Associates Degree with Honors from Rock Valley College. She then attained her Bachelor's degrees in Biological Science and Physiology, as well as a teacher's certificate in secondary education from Southern Illinois University. She Graduated from CCOM (The Chicago College of Osteopathic Medicine), now Midwestern University, in Downers Grove, IL in 1994. She became a NBOME (National Board of Osteopathic Medical Examiners) Diplomat in 1995 after completing an Osteopathic internship. She completed the remainder of her residency at the University of Illinois Christ Hospital in Oak Lawn in 1997, and became ABFM Board Certified that same year. Dr. Labak practiced in Rural Illinois at Dreyer Medical Group from 1997-2017. During her time at Dreyer Medical Group she served on the Chart Review Board, the QI committee and eventually became Medical Director of the ARCH unit at Hillside Nursing Home. She continued to work with the Extended Care team and maintained her rural practice until she signed on with MercyHealth Rockford in August of 2017. Dr. Labak is looking forward to helping develop the new Family Med Residency Program at MercyHealth as a member of the core faculty and will continue to serve as a Primary Care Physician in her current practice location in Belvidere.
Dr. Labak is very excited to help develop and implement new opportunities for children in northern Illinois, in whatever way that she can. She is currently acting as the chairman for our Fund Development committee.
She is also hoping to help make YSB more profitable, for the children's sakes. She says "I hope to help develop new and support current programs offered through YSB. I am also hopeful to help find new and exciting ways to help support these programs!"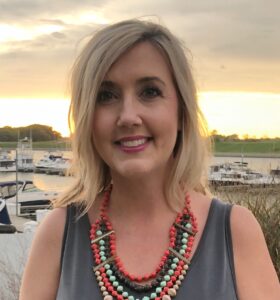 Melissa Hulse
Board Member since September 2017
Melissa is a lifelong resident of Starved Rock Country who keeps the non-profit world very close to her heart alongside her work as a Real Estate Broker for Re/Max 1st Choice. She has loved being involved in various organizations including Ottawa Friendship House, Freezin' for a Reezin', ONYX, LaSalle Farm to Table Dinner and the Heart of Fashion Style Show, along with serving as a Reddick Public Library Board Trustee. She is grateful to spend time with her family and friends. She and Tim have two four-legged fur babies named Rocky and Maggie.
Her love of non-profits has greatly influenced her life. She states "I worked full-time at a not-for-profit for a number of years and I felt deeply rooted in that organization. When I left, I felt more comfortable being able to join another not-for-profit at some level. I feel like each of us are able to help others in some capacity and it is our duty to do so!"
Although Melissa is fairly new to the YSB Board, she has jumped right in and made herself a vibrant, active, positive member who is willing to give 100% to her involvement in the agency's mission. She understands all the effort that staff puts into working with local youth in need. "I appreciate the hard work and dedication that YSB staff put into day to day tasks and assignments, as well as with fundraising efforts. The Bids for Kids event held each Spring to support Youth Service Bureau of Illinois Valley is wonderful and I can't wait for next year's event!"
Melissa says, "Ideally, YSB would be an agency of the past…that our services were no longer needed because everybody has had their basic needs met, but sadly that isn't realistic." She would like to see staff continue to serve and educate those in need, and her goal is to educate the public on all that the agency does. "Our staff are pretty amazing! The amount of time and dedication put into their caseloads show by the successes that occur each and every day."
Thank you to Melissa and to every other person who helps YSB attain its mission of "helping young people and families succeed by serving them in their home, school and community." You are making the communities we live in a better place for everyone.
Cherie Reynolds
Board Member since January 2017
Say hello to this month's Board member profile, Cherie Reynolds!
Cherie proudly joined the YSB Board in January of 2017, though this is not her first experience in giving back to her community through volunteerism. She has worked with the Ottawa Chamber, Easter Seals, and even for YSB back in the mid 1980's, which was her first official interaction as a non-profit volunteer.
Cherie currently works as the Director of Development for OSF HealthCare Foundation in the I-80 Region. She serves the communities of Ottawa, Streator, and Mendota. She had previously worked for 20 years with Jim's Formal Wear/Mister Penguin.
She was born and raised in Ottawa. She and her husband, Bill, are the proud parents of one daughter and son-in-law & grand 'Pup' parents to their 3 dogs.
In Cherie's spare time, she enjoys baking, landscaping, reading, and a relaxing in her yard which includes two fish ponds, a ton of plants and flowers, and a small garden.
Cherie feels it is important to help those in need, and to spread the word to other people who may not be aware of what youth in crisis are going through. She attends fundraising and Ottawa Chamber Business After Hours events where she can showcase YSB and share our goals. She highlights the many ways her peers can give, whether through a donation of time and talent or through a traditional monetary gift.
Cherie states, "YSB, along with several other non-profit agencies locally have recently collaborated to help each other learn the services each provides and how we can help each other serve the community as a whole. The misconception is that non-profit agencies are in competition with each other, while the reality is, maybe we do not quite understand what each other offers. Working together to share with the community that we collaborate with each other to serve with the best care possible is my goal. A rising tide raises all ships!"
Thank you to Cherie and to every other person who helps YSB attain its mission of "helping young people and families succeed by serving them in their home, school and community."
If you have any thoughts or ideas to share with Cherie, please contact her at Cherie.R.Reynolds@osfhealthcare.org
Danielle Brown
Board Member since January 2017
Dani Brown was born and raised in Geneseo, IL. She attended Western Illinois University (WIU) for Broadcasting & Music Business. She moved to the LaSalle County area just over 2 years ago for her job as an on-air DJ at Studstill Media, which most people know as the radio stations Walls 102 and Q Hit Music, and she loves it! Her beautiful family consists of three dogs and a wonderful fiancé with their wedding coming in September!
Dani feels that being a part of the Youth Service Bureau of Illinois Valley Board has been enlightening. This experience has shown her how to effectively help people within our local communities. YSB has also introduced her to some amazing people who put extra effort and details into their work, which gives her the will and desire to be better in hers.
She also loves being able to interact and work with the other generous people on the Board. "Everyone who sits at our table has something special in them, and contribute amazing ideas that are heard. I love being a part of all the work being done here while also learning more about the surrounding communities."
Dani's future involves learning and growing with this community she now calls home. She looks forward to achieving YSB's goals, while contributing creative ideas and solutions to the process.
If anyone is interested in being a part of this amazing organization, please let us know! We love to meet new and inspiring people who want to make a significant impact in their community.
If you would have questions for Dani about YSB, please contact her at dani@studstillmedia.com
Jim Brusatte
Board Member since May 2011
Jim has been a positive presence at the Youth Service Bureau of Illinois Valley since his induction onto the Board in May of 2011. Over the years, he has volunteered for many YSB fundraisers and has gone beyond his role, even serving as Board President from 2015 to 2017.
He was born in 1952 in Joliet, Illinois. To prepare for his career as an Attorney and Judge, he studied at and received his B.A. (Bachelors of Art) at Drake University, and received his J.D. (Juris Doctor) at the University of Illinois. Throughout his storied career, he has had a private practice, has been a Guardian AdLitem, Public Defender and Country Attorney for LaSalle County, has been a Circuit Judge, and has even been a Volunteer Coordinator at Prairie State Legal Services.
Jim has been married to his wife, Roxanne, for 39 years. They have three sons: Stephen, Michael and Christopher; a granddaughter, Lola; and a grandson, Luca.
The YSB Board was the very first Board that Jim joined after his retirement. He states, "I volunteer a lot. I serve on numerous Boards. I have felt very proud to be a Board member of YSB the past six years. Our Board, along with the agency itself did a first class job in transitioning to the large agency we have become. I think our expanding allows us to help so many in need in diverse ways. The staff and administrative team have handled both good and tough times with aplomb. It was not always easy but issues were always addressed. "
His knowledge of the law and dealing with the youth in the area has made him an excellent and effective Board member. As a sitting Judge, YSB was the first place he would call if he needed help with a local youth due to the agency's knowledgeable, hardworking staff and excellent reputation. He also states, "I am proud of YSB's leadership and the tireless efforts of the staff. So many families have been helped by our work. It has been an honor to be a part of this organization."
Jim closes with this sentiment: "I want to thank each and every one of you. Keep up the good work and always remember you make a significant dent for the better."
John Armstrong – Board Secretary/Treasurer
Board Member since November 2015
John was born and raised in Ottawa. After attending the University of Illinois, his banking career took him to Chicago. About six years ago, his family relocated back to Ottawa. John is currently Executive Vice President & Cashier at The First National Bank of Ottawa. His wife, Christine, (also a native Ottawan) and he have three boys; JC (7), Grady (5) and Levi (2).
John feels honored to serve on the YSB board as Secretary/Treasurer. YSB's mission of "helping young people and families succeed by serving them in their home, school and community" is crucial to the markets we serve. While this board is able to provide oversight and some direction, it is the hard work of the agency's staff that makes YSB successful.
Since John joined in 2015, there have been countless success stories of children and families who have benefited from the hard work of the agency. The annual fundraiser is always a great event that is able to promote YSB's mission and raise funds for the agency.
John states that "There are always challenges in our paths to deliver our services, from uncertainty of funding from the state and federal governments to the safety of our case workers out in the field. My goal is to continue to help guide management in the execution of YSB's mission in an efficient and safe manner."
Steve Bouslog – Board Vice-President
Board Member since May 2016
Welcome to the 2nd installment of getting to know YSB's Board Members. This aims to give clients, staff, and all persons interested in YSB to see what kind of hard working, passionate people we have helping YSB to achieve our goals daily by following our mission. Youth Service Bureau of Illinois Valley serves 20 counties in northern and north central Illinois.
Steve and his wife, Carla, reside in Princeton. They have 4 children and 6 grandchildren…3 of which reside in Arizona (providing them with a great vacation spot!). Steve started his professional career as a high school teacher at Princeton High School. He spent 35 years at Citizens First National Bank/Heartland Bank & Trust. Three years ago he started an independent financial advisory firm affiliated with KB Elliott Financial Advisors and Kestra Investment Services.
Steve has tremendous respect for the mission of YSB, which is "helping young people and families succeed by serving them in their home, school and community", and honor in serving as a board member. He states that "I am routinely touched by efforts of YSB staff to improve the lives of children who find themselves at a critical point in their lives."
Originally, Steve served as a board member for the YSB Foundation, and served that Board as President for 3 years. He was a part of the Foundation Board when the first "Blue Tie Affair" occurred in 2013. Many dedicated hours from staff and volunteer workers led to great successes that first year and beyond.
His goal is to simply help YSB achieve its mission by approving sound policies and helping to maintain quality staff members.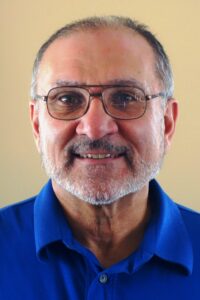 Marty Ricconi – Board President
Board Member since January 2015
Current Board president, Marty Ricconi, began his tenure with YSB in January of 2015 after spending his career as a Special Education teacher in the public school system. He also held the title of administrator for 33 years until he retired in 2008. During this time, he served 16 years as Executive Director of the LaSalle/Putnam County Educational Alliance for Special Education which worked with all schools in LaSalle County and many in Putnam County.
He and his wife, Mary, have lived in Streator for the past 32 years. Their family includes two sons and four grandchildren, all of whom reside in central Illinois.
In his time with the YSB Board, he has come to respect and appreciate every member of the board and all staff. In observance of their hard work, he states that "it is a great pleasure and honor to work with the dedicated staff and committed volunteer members of the YSB organizational Board. It allows me, in a small way, to assist in providing needed and worthwhile services to children in need throughout most of the northcentral and northwestern sections of Illinois."
Additionally, Marty has found great joy in learning of the successes of the dedicated Foster Parents of YSB, and seeing the accomplishments and successes children have made through the generous donations of time and money from our giving community members.
He would like to see YSB become a more visible and integral part of all of the communities we serve throughout the regions of Illinois which we serve, as it has been in Ottawa and the LaSalle and Bureau County areas for many, many years.
Finally, Marty would like to send out big THANK YOU to all Staff, community members and all who, through their direct work with children and/or their financial donations, have greatly helped to serve the children of YSB for more than 40 years of our existence.